Welcome to PhiContour Germany
Top-level PhiAcademy trainings.

Welcome to my website. My name is Nicole Hahn and I am one of the co-founders of the PhiContour training courses which were started in 2015.
I am very proud that the permanent make-up technique developed by us and taught there is now being practised worldwide by PhiAcademy instructors. It is a technique that inspires beginners, because it is easy to apply and achieves beautiful healed results, as well as colleagues with years of professional experience.
The application of permanent make-up is a very demanding and responsible task, which requires not only a steady hand but also good training and continuous practice. Skill, routine and creativity as well as continuous further training are essential if you want to keep your finger on the pulse.
The PhiAcademy has become one of the most successful academies in the beauty industry. As a certified Master Trainer, I have trained students worldwide in recent years and am very happy about their progress and success. In my seminars you will learn the basic knowledge of pigmentation in theory and practice within a few days. Of course, this also includes working on live models which I provide.
With the Craftmaster App which was especially developed by the PhiAcademy you have the possibility to deepen your knowledge with the help of texts, videos and pictures for another 6 months after your seminar because this is the only way you can improve and perfect your skills step by step! You will receive a high-quality training, which gives you the confidence to work independently on customers directly afterwards!
My top-level trainings:
– PhiContour Permanent Make-up
– PowderBrows Basic
– PhiLips
– PowderBrows Perfection
– PhiAreola (Mammilla)
– PhiBright (Microneedling)
Permanent Make-up is a very profitable treatment within the beauty line of business! Would you like to increase your own sales? Then start today your personal and certified PhiContour Artist training! Take the chance and contact me for further informations due to your education possibilities. I will support you also intensively afterwards the training.
Additionally you will have free of cost access to the Craftmaster App – to deepen your knowledge with the help of text, video and pictures.
Benefits of my training:
– small groups
– intensive follow-up care
– original starter-kit
– free of cost access to the Craftmaster App
Make a career at PhiAcademy
From a Student to a Grandmaster! At PhiAcademy you can take your advancement to the top of our education pyramid. Hard work will pay off. I guide you to the success.
Success is not the key to happiness. Happiness is the key to success. If you love what you are doing, you will be successful. (Albert Schweizer)
Certified international trainings
Discover all of our excellent PhiContour top-level trainings.
I teach national as well as international in two languages. Please see all of my training at the CALENDER.
Make an investment in your personal carreer at PhiAcademy. Easy and simple to finance.
Optimal and individual support afterwards your training with the CraftMaster App.
PhiAreola mamilla reconstruction
Breast cancer and a breast surgery is a very sensible issue for woman and also men. From oncological to aesthetic, there are many reasons why women decide to treat the pigmentation of the areola. However, for patients who have undergone cancer treatment, this treatment has much bigger value. For them, the treatment of coloring areola is not only a cosmetic treatment, but it is one of the last steps in the healing process and has great psychological significance for women to feel good again.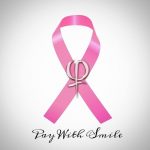 PhiAreola a technique of drawing the areola together with the nipple using a combination of contrast of shadows and light to achieve a 3D effect and make the areola around the nipple look more natural. The focus of PhiAreola treatment is to adapt to the new shape, size, texture, color, and position on the chest. PhiAreola also removes scars from previous breast surgeries.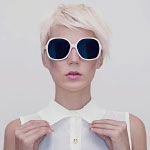 Ich hatte bei der lieben Nicole Hahn meine Permanent MakeUp Schulung . Schade, dass ich meine anderen Qualifikationen nicht schon gleich bei Ihr gemacht habe. Ich bin begeistert von Ihr und der Schulung, sie ist einfach sehr professionell und hat enorm viel Fachwissen. Zudem passt es "menschlich" auch einfach bei Ihr. Super ist auch, dass die Schulung mit nur 2 Teilnehmern stattfindet. Die Atmosphäre zu zweit ist einfach viel persönlicher und ich lerne auch besser! Ich danke Dir für diese tolle Schulung . Ich habe mich sehr gut aufgehoben gefühlt und habe keine Angst mehr an meine Kundinnen zu arbeiten. Die nächste Schulung folgt ganz sicher!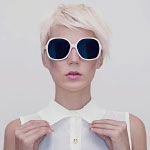 Ich war bei der lieben Nicole Hahn zur Schulung und würde wenn ich könnte definitiv mehr Sterne vergeben denn 5 sind nicht annähernd das was sie verdient. Alles wird auf einem sehr hohen Niveau gemacht, trotzdem hat man ein super Mensch zu Mensch Gefühl und man fühlt sich in sehr guten Händen. Ich war mehr als zufrieden -ABSOLUT EMPFEHLENSWERT!